Product Description
Pinnacle Proton Planning is designed to fully integrate proton planning for Double scattering and Uniform Scanning techniques within the conventional external beam treatment planning process. The combination of specially designed tools and the seamless integration within Pinnacle provides an extensive range of functionalities that offers clinicians the chance to select the appropriate treatment options for the patient and do the work quickly through improved workflow.

Full integration within the Pinnacle environment
Pinnacle Proton Planning allows seamless planning from a wide range of clinical applications for multiple delivery devices.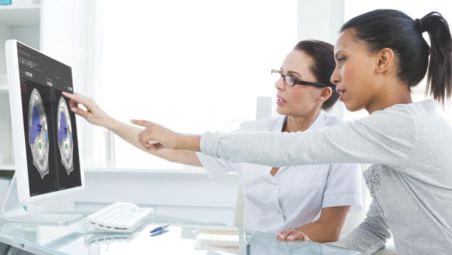 Composite planning with protons, photons, electrons, and brachytherapy
Intuitive visualization tools enable side-by-side comparisons of different plans to determine the preferred treatment protocol.

Monitor the dose to the target and critical structures from different plans including photons, protons, and a composite plan.
Confident, integrated photon-proton planning
"The interface still has a familiar feel as the photon-only program. Easy to adjust to." Randy Henderson, MD University of Florida Proton Therapy Institute, Gainsville, FL "This is much easier and more user-friendly than other systems I commissioned. A great tool for physics." Niek Schreuder, Vice President and Chief Medical Physicist ProVision Health Partners, Knoxville TN
Generalized SOBP-based modeling
Reduce the demand for incorporating detailed information of the delivery system and simplify the commissioning process.